About Us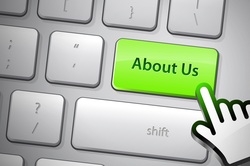 History

Metrolina Computer was established in January of 2002. We quickly became York County's number one solution provider for home and business computers. We have a knowledgeable friendly staff with over 25 years combined experience that can help with all of your computer needs. We service individuals as well as businesses. We offer a variety of products in our retail store including New and Used Computers, Used Laptops, a full line of new and used parts for repair or upgrade, used laser printers, tons of cables and connectors to fit all of your needs, and much more! We offer on-site service; laser printer repair, laptop repair, networking, and PC repair.

Meet Our Staff


Matt Ashe (Owner)- Matt grew up in McConnells about 13 miles south of Rock Hill. He graduated from York High School in 1993. In 2005 he graduated from York Technical College with an Associates Degree in Computer Engineering. His first job while attending college was working as a bag boy at Winn-Dixie. He worked his way up to Customer Service Manager in the 2 years he was there. After College he went to work for IBM as an electronics technician. He repaired all types of circuit boards. After IBM he went to work for ADE Optical Systems as a Software Technician. He learned programing in C and Visual Basic here. He also worked on several engineering projects and often helped the IT staff with computer repairs. Later he was hired on at Saber Corporation, a local software company to be a Technical Support Technician. He quickly became the Technical Support Supervisor then the President of the company. Here he learned a great deal about SQL and programming in PowerBuilder. He also learned about the management side of business. He kept the company books, and performed human resource duties. Matt is happily married to his high school sweetheart Julie, and is a father of 4 including 16-year old triplets. He loves high school football, fishing, and video games.

Mandi Lamb (Office Manager) Mandi has worked with Metrolina Computer for over 11 years now. She manages our books and handles receptionist duties on Fridays for us. She works for a local accountant full time the first part of the week.

Robert Mock (Lead Technician) Rob is our lead technician. He has been with us off and on for over 4 years now.

Jake Smarzik(Technician) Jake has worked with us for over a year now. He loves video games and guns.


---